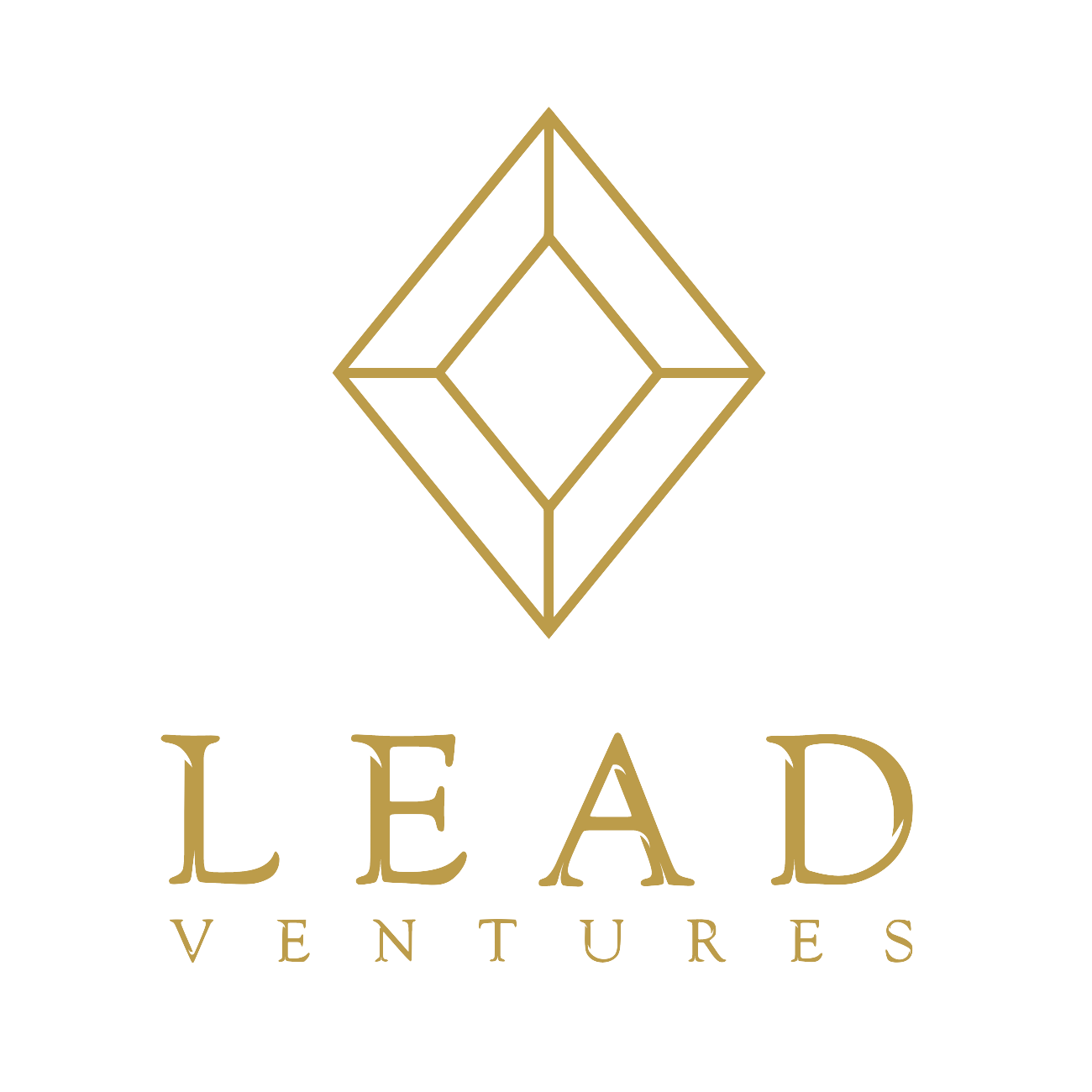 MESSAGE FROM THE CHAIRMAN
The Emirate of Sharjah and the northern emirates are now seeing massive developments and economic growth as we are reaching to governments from all over the world, who we are putting our hands together with them for investments that sustain the advancement of our cities. His Highness, Dr. Sheikh Sultan Bin Muhammad Al-Qasimi has continuous aspirations in achieving the highest of goals, he once said "We are working to achieve development across all segments of human knowledge, with the underlying principle for our actions being to nurture the person who is so precious to us. Our significant accomplishments, are represented by the cultural infrastructure, social organizations, educational institutions and knowledge acquisition programs that we have successfully established over the years."
In accordance to that, and the UAE national Agenda, we have put our efforts to bring top notch companies to the local market to serve urgent needs for their products. Companies offering smart solutions are our main target for Strategic Partnerships with LEAD. We aim to front these initiatives and become key competent players.
When providing the right opportunities to the right network, businesses and partners can take a substantial step forward, building upon their net worth and introducing to the country's economy, unique products and services, that enrich the value of life and boost the business eagerness for more. LEAD Ventures plays a significant role in enabling businesses and partners to join a competitive market and prosper with the benefit of our rich industry experience and high caliber network.
Sincerely,
Sheikh Sultan bin Abdullah bin Sultan Al Qasimi
Chairman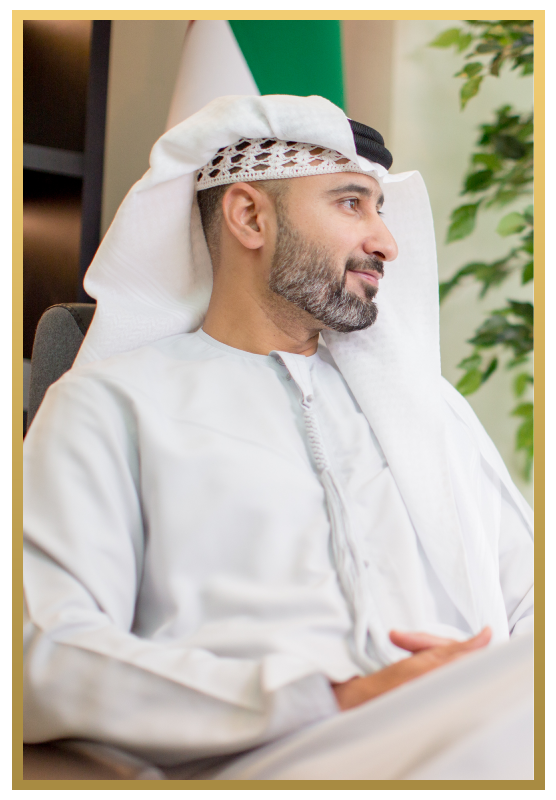 MESSAGE FROM THE CEO
Under the umbrella of The Office of Sheikh Sultan Bin Abdulla Al Qasimi, LEAD Ventures has been incorporated to lead and pioneer the local market hand in hand with our Strategic Partners, who come from diverse backgrounds and market expertise. We envision building an ecosystem of key players who will, alongside us, effectively penetrate the local market and reach desired aspirations in no time. We have ensured the capabilities of LEAD and The Office of His Highness, and have kept our professional standards to the highest of levels, by collaborating with Strategic Investors, Advisory board, Government and Public entities. We live in a modern world where your network is your net worth, hence, building that fine line of bridging connection between the right people, can be the crucial part to the puzzle. We hate to give false promises on what we think the market can offer to our partners, therefore, we have promised our partners very specific and tailored go-to-market strategy that will open the doors to much more opportunities and sky rocket their closure rate.
The unity of the emirates is owed to the late Sheikh Zayed Bin Sultan Al Nahyan, who envisioned a very bright future for the UAE. His legacy and words of inspiration remain within, and has ever since been the driving motivator for building a great nation. One of his famous lines, "Every individual has to perform his duty. Man is mortal, but his work is not. Therefore, work is greater than wealth." It is my duty to contribute and give back to the economy of the UAE through our Strategic partnerships. We want to create a legacy that will never demolish, a name that will flourish and an impact that will remain.
LEAD and The Office of His Highness have already ventured with partners from the Automotive, real estate, management, consultancy, Food, manufacturing, energy drinks, healthcare and education sectors, expanding its reach to Saudi Arabia, Netherlands, Germany, UK and Egypt. We are aiming at growing further to other parts of the world and are open to welcome further ventures to the group.
Sincerely,
Mohamed Al Banna
CEO & Managing Director
With a very distinctive and passionate outlook on business, Mohamed has spent the last 17 years developing his knowledge, skills, and experience in various sectors of business in the UAE, with a keen interest in Real Estate, Banking, Technology, and Automotive. His persistence and determination for success has become a testament to the strong network he has built and real success stories he created, a true believer of "Law of attraction".
Having over a decade of experience in the banking industry with the largest International banking organization, Nathalie has spent the last few years diversifying her career path venturing into business and market strategy with a very successful track record. She is an environmentalist and an advocate of economic sustainability.
With optimal experience in every aspect of social media and public relation, Moe Jabry is the ultimate influencer that understands the intricacies and complexities of modern communications in the digital world. His influential status on social media makes him a valuable asset for this organization.
A Mechanical engineer, minoring in Aerospace engineering and ranked as one of the top 10 engineers in ME, according to Infiniti Engineering Academy. Faris has over 5 years of sales, business consultancy and team leading experience. A recognized public speaker in multiple family office summits representing royal family members and a seminar speaker for undergraduates in educational institutes.
Dr. AI Nuseirat is a volume of excellence and achievements, an individual who does not speak for himself, but his achievements echo a thousand words for him.
He has served as the Coordinator General, Dubai Governmental Excellence Program, which has achieved a quantum leap in the performance, services, and results of government departments in Dubai. In addition, He is the Director for Government Service Improvement department in The Executive Council of Dubai. He worked for well known multinational firms (in the sectors of oil, construction, and banking), International organizations such as United Nation Development Program and Administrative affair consultant for the department of Economic Development, Government of Dubai.
Dr. Al Nuseirat has contributed effectively in the development of the quality movement in Dubai and UAE. This has been achieved by his role in Dubai Government Excellence Program and his previous role as a board member in Dubai Quality group. He also contributed to and led assessment teams for Dubai Quality Award, Sheikh Saqr Excellence Award in Ras Al-Khaima, Dubai Holding Excellence Award, and Abu Dhabi Government Excellence Award. On the Arab regional level, he works as advisor for Sheikh Mohamed Bin Rashid Al-Maktoum Award for Arab Management since its inception in 2001, and is a board member in Dubai Institute for Human Resources Development.
Having countless achievements in different other areas such as his contributions to the development of the system of Hamdan Bin Rashid Award for Excellence in Education Performance, the guidelines of Dubai International Award for Holy Quran, and the criteria of Innovation Award for Dubai Shopping Festival.
He has also represented Government of Dubai in many specialized local, regional, and international conferences. He also lectures in the areas of Management, Human Resources, Quality and Government Excellence, and is the Chief Editor for "Resalat al Tamayoz" which is a specialized periodical in Quality Management, Organizational excellence, and Governmental Management.
A member of the prominent Alesayi family of Saudi Arabia, Abdulwahab is a successful entrepreneur in various family owned businesses in the Middle East as well as internationally. These businesses cover various sectors such as automotive, real estate, healthcare, manufacturing, technology, and F&B. He has over 55% market share in the Saudi carbonated and energy drink industry and is currently exploring opportunities in the UAE market. Among many other initiatives of the family businesses is also their Mekkah Company where they have provided over 2500 buses for Omra, Hajj and schools in Saudi Arabia.
As a Senior Advisor to The Office of Sheikh Sultan bin Abdullah Al Qasimi, Abdulwahab's vast expertise in his fundamental business sectors, interest in Manufacturing and Technology has brought him to further aspirations to invest and venture in multidisciplinary verticals.
Sir Anthony Ritossa is Chairman of the Ritossa Family Office which represents the distillation of 600 years of history—of a grove, a family and a region. The gnarled roots of the Ritossa olive groves have persevered through war and natural disasters, through changes of climate and country, and under the rule of warrior princes, wealthy merchant kings and modern despots.
The Ritossa Family Office is known for its contrarian and thematic investments. These include the US Subprime Crisis, the European Sovereign Debt, Banking Crisis, strategic PE, RE and blockchain allocations.
Sir Anthony has over 30 years of international financial markets and investment experience. Before his family office role, Sir Anthony is recognised for his distinguished Wall Street career in New York. He has held senior executive positions at Nomura, Barclays Capital, Morgan Stanley, BNP Paribas, and Bankers Trust (acquired by Deutsche Bank).
Sir Anthony is a frequent speaker at various International Investment Conferences and sits on several advisory boards.
The Ritossa Family Office is host to The Global Family Office Investment Summits.
The Summit Series has made global headlines as the world's largest and most exclusive gathering of private wealth of all time. 600+ Elite Family Offices, Prominent Business Owners, Sheikhs, Royal Families, Private Investment Companies, Sovereign Wealth Funds & industry professionals from around the globe convene representing more than $4.5 trillion in wealth.
Mr. Saeed Khalifa Mohammed Al Fuquei Al Ali is the chairman of Shuraa Group. He is a renowned entrepreneur in the United Arab Emirates, and currently runs several successful businesses across sectors such as hospitality, real estate, retail, advertising, and business consulting. He is also an active mentor to many leading businessmen in the UAE.
He established Shuraa Business Setup in the year 2001 to help entrepreneurs easily form their companies in the UAE. Under his leadership, Shuraa Business Setup has formed more than 25,000 businesses in the UAE.
After successive years that saw Shuraa Business Setup grow by more than 100%, they are now extending their reach beyond the UAE. They now have offices in major cities across the world.
He is the Senior Consultant and Advisor at The Executive Office for Organizational Transformation, Dubai Health Authority with responsibility for Health strategy development, implementation, execution and Transformation. Prior to that, Dr. Mazin Gadir led Healthcare Strategy Transformation and Digital Health Innovation at PricewaterhouseCoopers PwC Middle East, Abu Dhabi Healthcare Services Co. SEHA, Cerner UK and ME accumulating 17+ years of experience in the field of Healthcare, innovation and transformation. As a management consultant, he accumulated a depth of experience covering many global organizations in the UK, France, UAE, KSA, GCC, Australia, India and the USA.
Sahiqa Bennett, specializes in building businesses in the MENA region, with particular expertise in digital & technology companies. She has a strong global and local network, helping companies accelerate their plans internationally including startups. Sahiqa is a Visionary Entrepreneur who has co-founded some successful startups including Searchie, which is a talent platform utilising AI to help with this. No longer are the old ways of hiring good enough for supplying the talent of the future.
Sahiqa is also part of the UN Sustainable Development Goals. Searchie was also selected by the World Economic Forum as 1 of the Top Companies "Shaping the Fourth Industrial Revolution" and "Changing the Arab World". The very reason she wants to be successful is so she can help and empower those around us, especially women, special needs and students. Everyone deserves a chance to earn a living and we need to be an inclusive society. She doesn't want to just change 1 life, but millions.
Founder of Dutch Design Center and Skyne – creative visionaries, an international independent branding and design company with over fifteen years of experience in the MENA region. Holds a master's degree in graphic design and Art Direction, and Worked in leading positions for international branding and design agencies (London, New York, Amsterdam). He is a passionate believer in the power of creativity with more than 10 international awards for his outstanding work, and has successfully delivered high scale projects for multiple international brands, government entities and private organizations.
Edoardo Magnotta is a senior marketing executive with experience in Luxury, Private Equity Industry, and P&L responsibility, with a focus on Digital Transformation. Having an MBA at LUISS Business School in Rome, where he also served as Head of Marketing & Communication, Edoardo moved to the consultancy industry delivering numerous successful projects in leading organizations & SMEs with sustainable growth strategies in diverse environments. With his proven ability to a wide use of events, strategic partnerships, design and execution of digital marketing & social media strategics, Edoardo has recently launched his blog about the digital transformation & will soon publish a book about digital disruption in Marketing & Communication through 4 case histories.
As Group Chief Experience Officer at the Saudi German Hospitals – MEAHCO, Monalisa Watfa has over 15 years' experience in healthcare operations, strategy development and patient experience management. Currently leading Patient experience operations and aims to integrate process design, patient flow and organizational culture at Saudi German Hospital Group. She began her career as a pharmacist, owning and managing a profitable pharmacy business, before moving on to roles with the International Medical Center in Jeddah and Cleveland Clinic in Abu Dhabi. An avid learner at heart, Monalisa has a doctorate in pharmacy, and an MBA from the world-ranked IE Business School. She is currently working on group-wide projects to concretize the Saudi German Hospital group's patient experience model. Born and raised in the UAE, Monalisa considers the UAE her home and is always keen to give back and contribute to this country's achievements. She is particularly enthusiastic about doing her part to bring the UAE's national wellbeing strategy to realization.